Ian Toma, MD, PhD, MSHS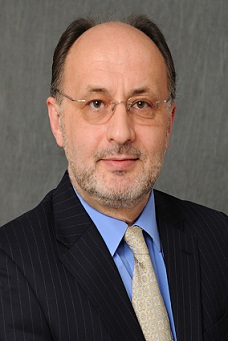 Ian Toma, MD, PhD, MSHS
Associate Research Professor, Department of Clinical Research & Leadership, Genomic Medicine Division, School of Medicine and Health Sciences, The George Washington University
---
Contact:
Office Phone:
(202) 994-0292
2300 Eye Street NW
Washington DC 20052
Current HIV/AIDS Research Activities:
My scientific focus is on host-immune response to vaccination in neonates born to HIV+ and uninfected mothers at the level of transcriptome. 
I would like to examine the co-infection of HIV+ population with latent form of TB (LTBI) in high HIV/TB-burden regions.
At this time, my patients-base is in the Republic of Moldova, where I am implementing my US Scholar Fulbright teaching/research project on genomics aspects of TB.