Hemayet Ullah, PhD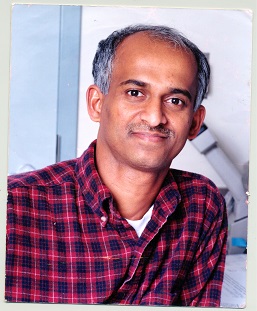 Hemayet Ullah, PhD
Associate Professor, College of Arts and Sciences, Howard University
---
Contact:
Office Phone:
(202) 806-6958
415 College Street NW
Washington DC
Current HIV/AIDS-Related Research Activities:
 As a part of Plant Biotechnology based project, my lab, with collaboration from Dr. Sivanesan Dakshanamurth of Georgetown University, has developed several functional modulators of a plant protein that negatively regulates the environmental stress resistance pathways. The same scaffold protein is widely implicated in the translation process of selected viruses including HIV 1. With the collaboration of Dr. Sergei Nekhai's lab at the Howard University Medical School, we are evaluating the role of the scaffold protein in the translation of the HIV-1 transcripts. Understanding the precise cellular signaling pathways will allow developing drugs to address this devastating disease.